The insulation of the ceiling of cold unheated rooms such as garages, cellars, ancillary rooms and technical rooms are of fundamental importance, not only to ensure thermal comfort and the absence of condensation for the benefit of the heated rooms, but above all because they will have to consider other essential characteristics that floors and horizontal partitions must present.
For example, harmlessness in contact with flames becomes essential to ensure the fire resistance of structures, especially when it comes to sensitive places like garages and technical rooms.
Ensuring the natural vapor migration, especially in sensitive environments even with excessive moisture, becomes important for the health and appearance of the covering and the environment.
Finally, it is important to consider the aspect of acoustic comfort: a high degree of sound absorption helps to avoid annoying rumbles and echoes that would reproduce the noises, creating situations of discomfort.

Thermal protection, fire protection and sound absorption quality on the lower surface of horizontal partitions.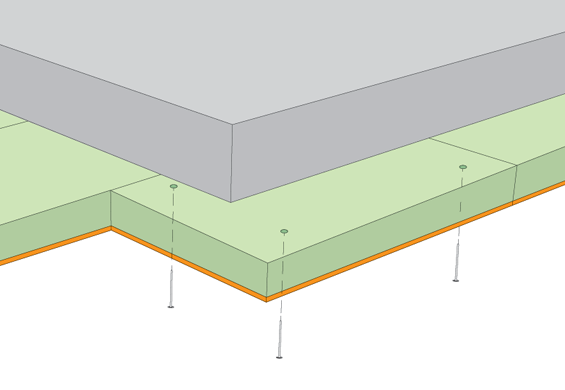 MECHANICAL FIXING
Direct mounting of the panels on existing floors in concrete or wood, with proper anchors or self-tapping screws.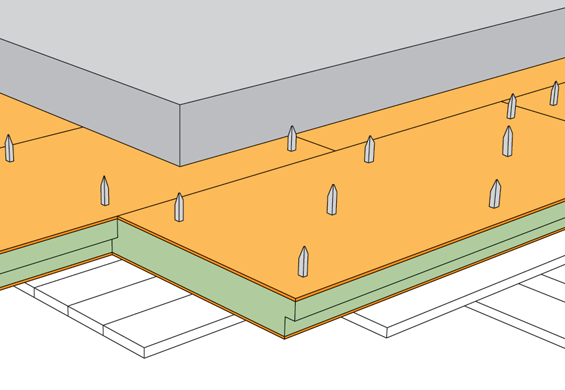 PERMANENT FORMWORK
with visible anchors or hidden clips
Concrete slab casting directly onto the CELENIT boards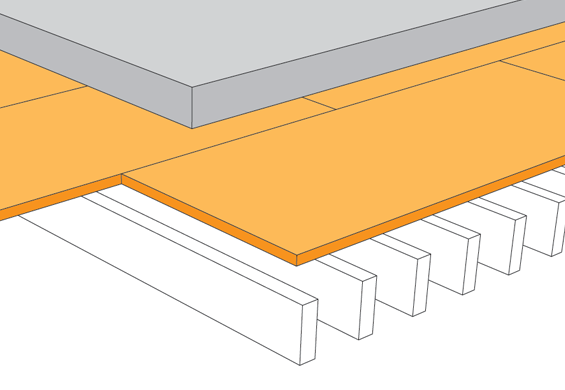 PERMANENT FORMWORK
with frame support
Special method for concrete slab casting directly onto single-layer CELENIT boards