Protection from summer heat has the same importance as winter insulation. Insulation that mitigates and delays heat transmission from the outside to the inside of a roof can provide important energy savings.
A good roof insulation design must not only provide for thermal insulation but also thermal inertia, sound insulation, fire protection, breathability and protection from rain and humidity as well. At the same time, the insulating materials must not be hazardous to people's health or the environment. The materials have to last over time and ensure adequate resistance to loads.
The solutions that CELENIT proposes can be used both on inclined roofs, ventilated or not, and on flat roofs, providing maximum living comfort especially in the case of inhabited attics. If the attic is not inhabited you need to isolate the last attic floor by limiting thermal loss from the heated rooms below.
Compliance with the legislation in force often does not permit reaching good insulation from the summer heat. With an average phase shift of only 5-6 hours, it falls into a class of mediocre quality. CELENIT panels, thanks to their mass and specific heat, have a remarkable heat storage capacity, ensuring high insulation performance, with a thermal wave phase shift that can exceed 14 hours.

Roofing insulation solutions for excellent living comfort.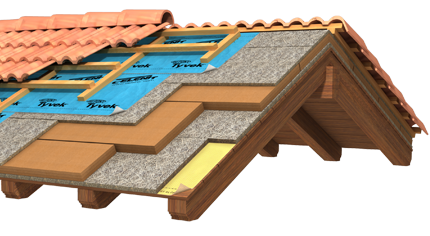 BIO-ECOLOGICAL ROOF WITH
EXPOSED TIMBER PLANK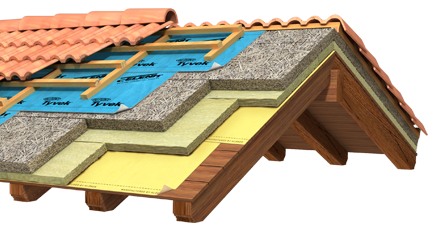 EXPOSED TIMBER PLANK, CELENIT N
AND OTHER INSULATOR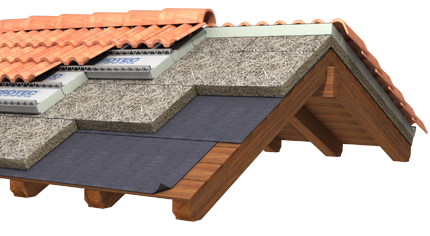 EXPOSED TIMBER PLANK, CELENIT N
AND ISOTEC XL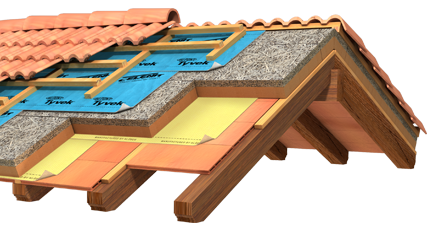 UNDER ROOF CLAY TILES,
CELENIT F2 oR CELENIT L2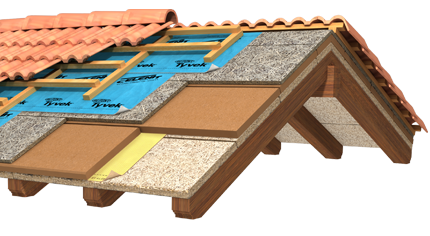 SOUND-ABSORBENT
BIO-ECOLOGICAL ROOF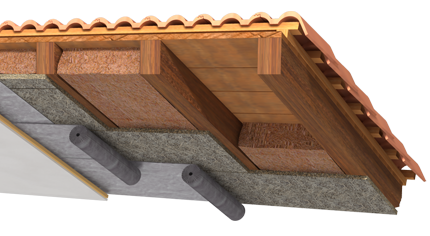 INTRADOS INSULATION
FOR RETROFITTING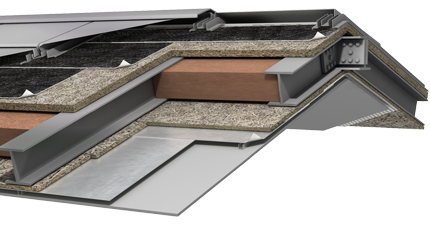 INSULATION BETWEEN THE BEAM
AND PLASTERBOARD FINISH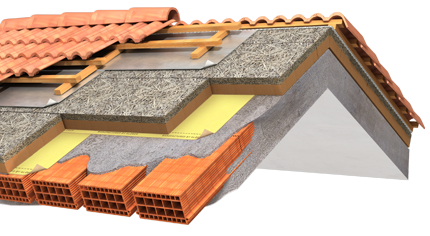 EXTERNAL INSULATION
FOR SLOPED ROOFS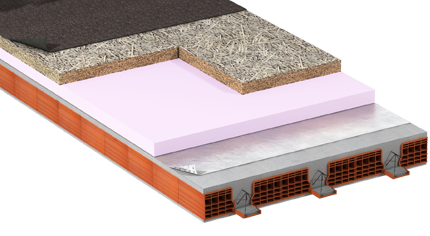 EXTERNAL INSULATION
FOR FLAT ROOFS